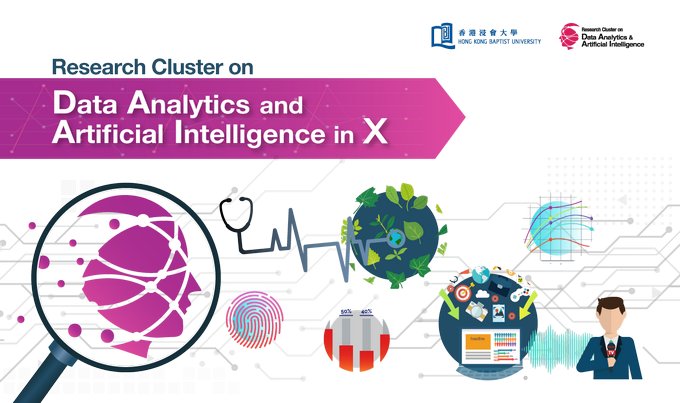 Safe and Reliable Artificial Intelligence for Better Living
Artificial intelligence (AI) technologies evolved rapidly over the past decades and are becoming a major driver of innovation. AI is poised to disrupt every industry in every walk of human life, say in voice recognition systems, production recommendation platforms, and navigation tools and so on.
With AI and data science being one of the strategic research focuses at HKBU, a Research Cluster on "Data Analytics and Artificial Intelligence in X", established in early 2018, aims to cope with the unprecedented developments in big data, the Internet, and artificial intelligence.
The mission of this Research Cluster is to solve non-trivial real-world problems in domain "X" using robust and safe advanced artificial intelligence algorithms by conducting high-impact interdisciplinary research, developing advanced AI algorithms and novel AI-driven applications. The "X" denotes applications such as Fintech, Data-journalism, Data-healthcare, Data-literature and Digital Humanities.
Interdisciplinary Collaboration
Currently, the cluster is focusing on three themes, namely Chinese medicine and healthcare, social communications and digital media, and geoinformatics and environment. The cluster provides a new platform for hosting colleagues from different faculties and schools for facilitating new artificial intelligence enabled applications in the areas of medicine, digital media communications and smart city. Colleagues from Faculty of Science, School of Chinese Medicine, School of Communications, and Faculty of Social Sciences have been involved in the cluster projects.
HKBU's forte is an unswerving commitment to AI research and development to solve problems for and with society using close connections between HKBU researchers and external stakeholders. Three key components for the development of high-impact AI-enabled applications are algorithms, data and high-performance computing machine.
"I believe the Cluster can further consolidate the strength of cross faculties /schools and researchers to bring out the benefits of AI for the good of community. We already have colleagues from Department of Computer Science for developing algorithms and data are available from School of Chinese Medicine and School of Communications" said Professor Yuen Pong Chi, Convenor of the Research Cluster on Date Analytics and Artificial Intelligence in X.
"Recently, the Cluster also secured HK$6.9M strategic development fund from the University for building high-performance computing equipment. With the newly recruited colleagues from Talent 100 scheme, I would anticipate we would develop novel AI-enabled applications in the selected themes in coming years."
One university Inter-disciplinary Research Collaboration (IRC) project entitled "Detecting The Tipping Points from Inflammation to Tumorigenesis Using A Multi-level Network Modeling Approach" has been funded by the University for years with a budget of HK$3M.

Dr William Cheung from Department of Computer Science and Professor Aiping Lyu from School Chinese Medicine are the principal investigators. It is known that cancer is the second leading cause of death in the world. Chronic inflammation is one of the key risk factors reported to be associated with the progression of cancer. In this project, William and Aiping will take a multi-level network modeling approach to devise a new dynamic integrative methodology for unraveling gene regulatory networks based on heterogeneous bioinformatics datasets to identify the irreversible tipping (turning) point in inflammation-tumor translation. Through experimental validation, this project aims to identify candidate marker genes targeting cell signaling pathways associated with inflammation-induced tumorigenesis, making us one step closer to the next generation of therapeutic strategies based on network intervention.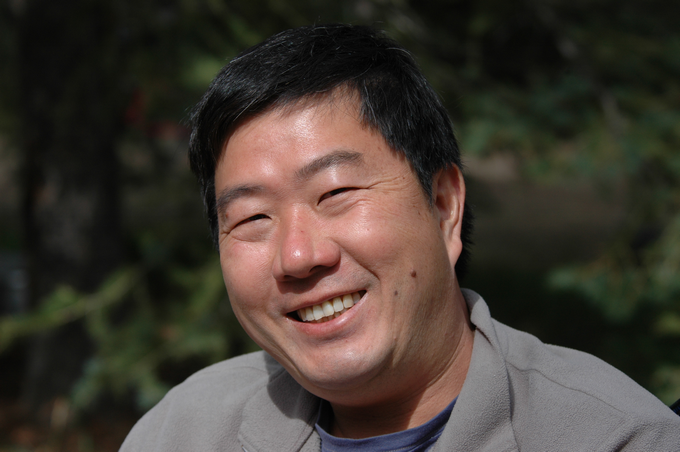 "I believe the Cluster can further consolidate the strength of cross faculties /schools and researchers to bring out the benefits of AI for the good of community."
Professor Yuen Pong Chi, Convenor of the Research Cluster on Date Analytics and Artificial Intelligence in X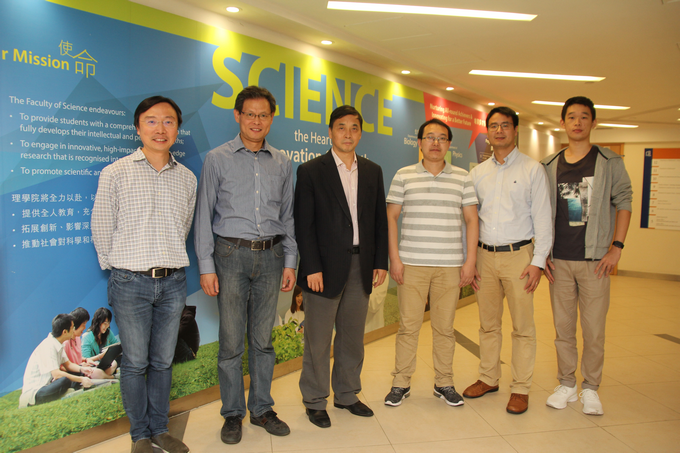 Research Team of "Detecting The Tipping Points from Inflammation to Tumorigenesis Using A Multi-level Network Modeling Approach"
From left to right Dr William Cheung (COMP), Professor Jiming Liu (COMP), Professor Aiping Lyu (SCM), Dr Daogang Guan (SCM), Dr Liang Lan (COMP) and Mr Hanqing Li (RA)